Telecom Services are a prod supplier of Engenius wireless access points and wireless bridges
Better, Faster Wall-to-Wall Connections
The EnMesh™ Whole-Home Wi-Fi System blankets your entire home or small office in reliable, high-speed wall-to-wall wireless.
This simple-to-use system gives you total control over your network in a sleek, stylish design that ensures complete whole-house coverage, eliminating dead spots and buffer lag with True Mesh Link technology.
Wi-Fi in Every Corner
Do you struggle with endless buffering, dead spots or weak signals throughout your home or small office? Eliminate your Wi-Fi woes by placing mesh router pods around your home, wherever you want, to create a single, whole-home mesh network.
Get connected and stay connected. EnMesh system's True Mesh Link technology uses smart sensors that automatically detect and adjust your connection quality while it blankets your home in reliable wireless for full coverage in every corner.
You're in Total Control
The same EnMesh app that makes installing your Whole-Home Wi-Fi system easy also makes monitoring and controlling your new EnMesh network just as simple. Keep your devices secure, allow guest access, and manage family screen time.
What Our Clients Say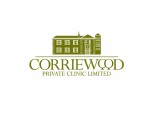 "We asked Telecom Services to provide us with a comprehensive wi-fi network which has enabled streamline reporting throughout the buildings. The service was excellent and the products proved to be both robust and expandable."
Marie McGrady