Telecom Services have been installing fibre optic networks across Ireland for over 10years. Our solid understanding of fibre optic and network cabling makes our installation service a preferred choice for our customers.
You can count on our installation and design solutions team to take care of all your cabling requirements. All of our solutions in this area are bespoke with your budget and requirements needs in mind. We offer a very cost effective cabling solution with your IT budget in mind, while still maintaining quality and integrity.
The installation of fibre optic cable is the main backbone link between equipment rooms and telecommunications closets, of all major fibre optic network solutions, campus network solutions, and where there is a need for large network data transfer within data storage centres. It is also is the main back bone link for Metropolitan Area Networks (MAN), Local Area Networks (LAN), Wide Area Networks (WAN) or if there is a cable length issue with using copper cable solutions like Cat5 or Cat6 cabling systems (maximum 90m copper cable installation).
The real benefits in using this kind of cabling for the data industry are its ability to transfer data at high speeds over long distances and its immunity to Electro Magnetic Interference (EMI). There is also a security benefit – it's very difficult to tap into a fibre cable to read the data signals over your network.
To find out how your business can benefit from this technology, please contact us
What Our Clients Say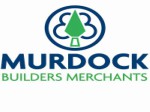 "Telecom Services have provided a number of products with fibre connections across various branches of our business. We have found them to be very reliable, efficient and cost effective. We would recommend their services"
Michael Rooney