Telecom Services, through its partner companies install and support various Small Business Servers for small to medium sized businesses throughout the North West.
Our experienced team of engineers can design a computer network and implement the solution that is right for your business.
The Benefits of Small Business Servers include :
Keep all your data centralised in one safe and secure place.
Integrate your E-mail system and allow for improved data Backups.
Enable your workers to share and organise Files, Calendars, Contacts and E-mails.
An on-premises server solution tailored to small businesses allowing Printer, Scanning and Fax sharing.
Allow for Secure Access for Remote Workers from virtually anywhere.
Improved control and monitoring of your network.
With many years experience installing Small Business Servers, Telecom Services are well equipped to pro-actively support and maintain computer networks so that you feel secure in the knowledge that your computers are in safe hands so you can concentrate on growing your business.
What Our Clients Say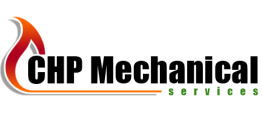 "Telecom Services installed a small business server at our new office in Dundrum, Co.Down. They provided an excellent service with minimal disruption to our daily business. The server capacity caters for both our current and future expanding need."
John Smyth