Telecom Services are an approve installer of Excel structured cable networks.
Excel is a world-class premium performance end-to-end infrastructure solution – designed, manufactured, supported and delivered – without compromise.
Excel is driven by a team of industry experts, ensuring the latest innovation and manufacturing capabilities are implemented to surpass industry standards for quality and performance, technical compliance and ease of installation and use. Our emphasis is on compatibility and standards compliance 'from cable to rack', reliability and product availability.
With a focus on system performance, independent verification and a 25 year product and application warranty, when installed by an accredited Excel Partner such as Telecom Services, it's easy to see why this is the system of choice across so many organisations and different vertical markets.
What Our Clients Say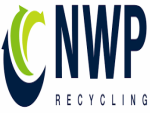 "A complete rewire for our existing office space and new extension at our Glenside composting plant was carried out. Excellent workmanship provided with minimal impact on our daily business."
Patrick Kelly